Twitter users have seized on a tweet describing the Republican nominees vague debate responses as like a book report from a teenager who hasnt read the book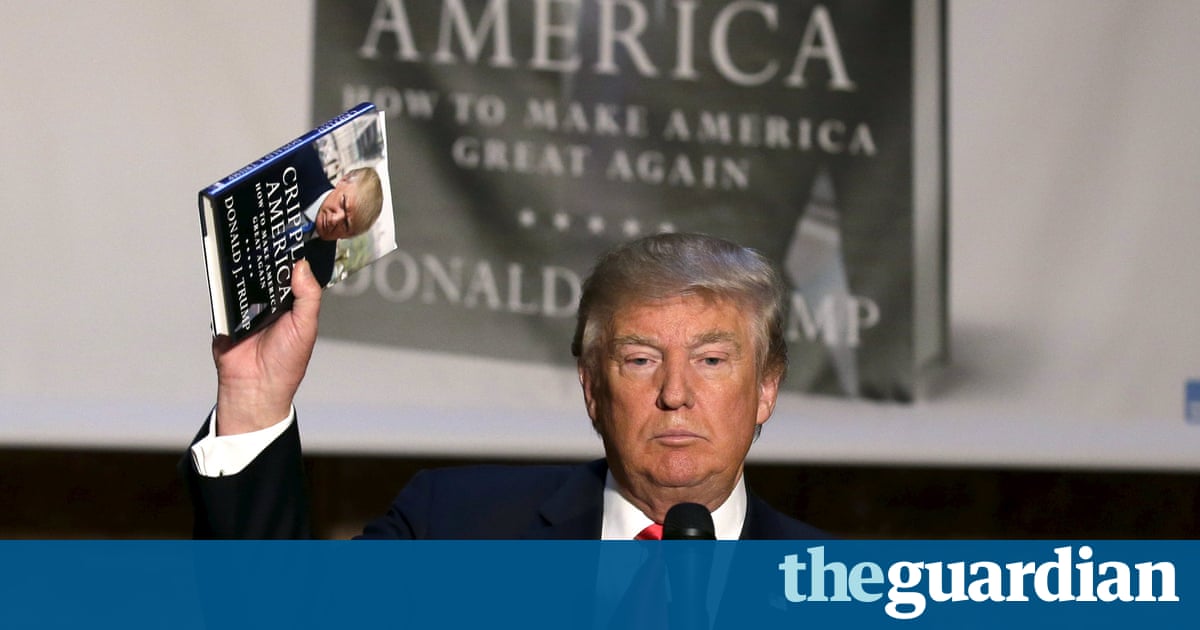 Inspired by Donald Trumps responses during the third presidential debate, Twitter users are humorously attempting to explain great works of literature through the Republicans eyes using #TrumpBookReport.
The idea seemed to have been spawned from a widely shared tweet from Antonio French, a city alderman and mayoral candidate in St Louis, Missouri, criticizing Trump for his vague, surface-level remarks during the debate.
Trumps foreign policy answers sound like a book report from a teenager who hasnt read the book, French wrote on Wednesday night. Oh, the grapes! They had so much wrath!
The debate was the final opportunity for Trump and Hillary Clinton to spar on national television ahead of election day, and plenty of other remarks from the Republican nominee inspired their own widespread online reactions. Many began sharing hair memes after Trump called for removing bad hombres (or perhaps he said ombrs) from the US.
After Trump called Clinton a nasty woman, many on Twitter quickly moved to reclaim the term, making it their username or hoping for T-shirts. More than 100 products have already been marketed on Etsy using variations of the quote, with Nasty Women Vote T-shirts, buttons and coffee mugs. Trumps insult was an unintended boon for singer Janet Jackson and her 1986 song Nasty. A spokesperson for Spotify told Quartz streams of her song spiked 250% after the debate.
The book report joke caught on quickly in replies to Frenchs tweet, with riffs on Moby-Dick, Catcher in the Rye, Of Mice And Men and the Great Gatsby, before becoming its own trending hashtag. The imagined book reports took on some of Trumps rhetoric, from his campaign slogan, self-promotional tendencies to his disparaging comments about women.
Read more: https://www.theguardian.com/us-news/2016/oct/20/donald-trump-book-report-twitter-debate